Mated to the Alien Book 1
Regular price
Sale price
$0.00 USD
Unit price
per
Sale
Sold out
Ru's species is cursed. He'll be dead by his next birthday if he doesn't find his mate...
Ruwen knows he's a goner. His alien species is cursed by a deadly genetic quirk and he'll be dead before the month is out, unless he finds his fated mate. She's the only woman in the universe who can save him. It's too bad that most Detyen women are dead. But could he find hope with a human?
Abducted, ditched, and on the run from vicious aliens...
After being kidnapped from Earth by unknown foes, Lis has been dropped on a inhospitable planet with little food and no hope. She'll do anything to find a ship to take her back to Earth, but Polai is hostile to all alien life, and Lis is running out of places to hide. Can she trust the alien who looks at her with heat in his eyes?
An impossible chance...
From the moment he sees her, Ru knows Lis is his mate. But she's already wounded and distrustful of aliens. How can he prove that he's trustworthy? If he can't overcome Lis's fears, their bond will break before it has a chance to form, leaving Ru dead and Lis all alone in a hostile galaxy.

Detyens are doomed to die young if they don't find their fated mates. The Mated to the Alien series can be read in any order and there are no cliffhangers!
How it works:
Purchase your ebook/audiobook

Get your download link from Bookfunnel. You can always access your library at my.bookfunnel.com

Send to your ereader or device and enjoy!
PREVIEW THE EBOOK
PREVIEW THE AUDIOBOOK
---
Find this book at another retailer
---
Share
View full details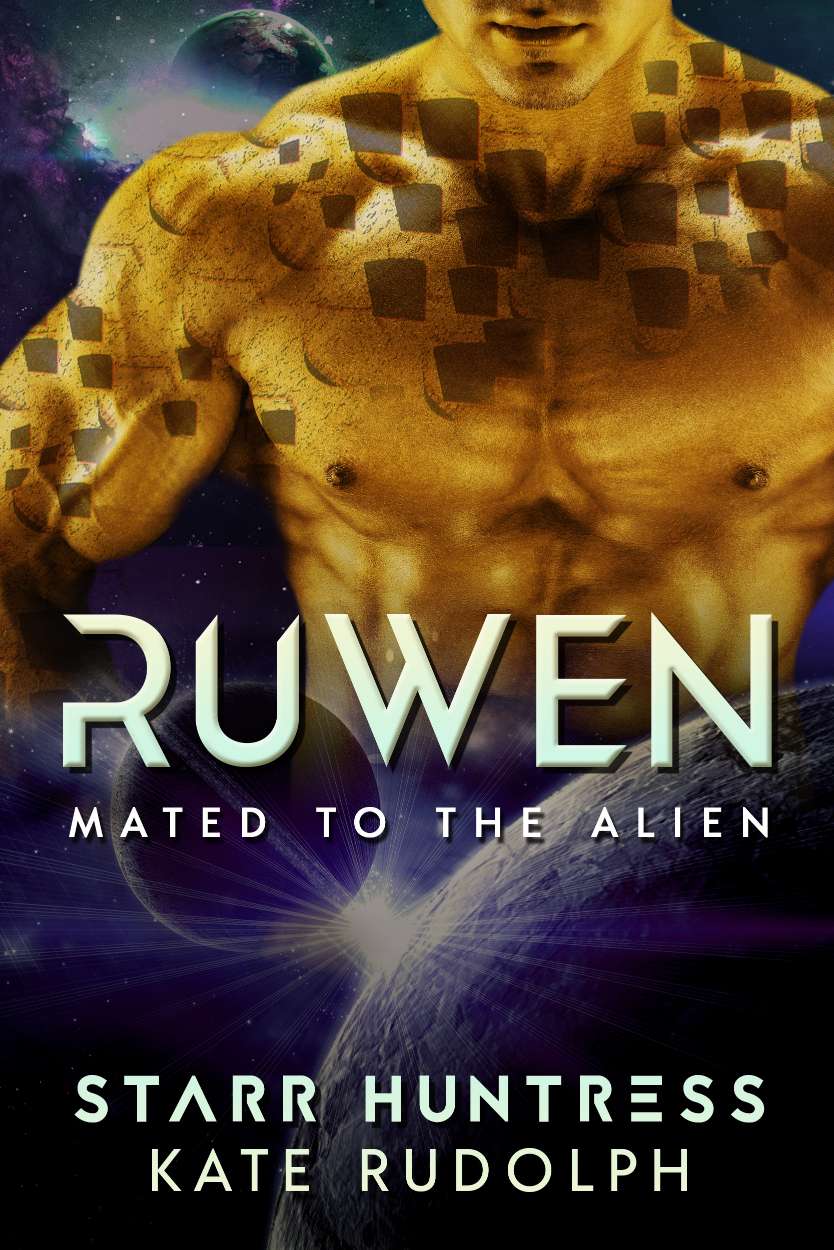 Enjoyable alien romance
Fast paced alien romance between a strond human woman and an adorable big (of course) alien male. This time not your general dominant alien warrior, but a sensible and sensitive young male, who thinks he has but a few days to live. With a lot of understanding and tolerance for other cultures and difficult relationships between male and female of different species. With naturally a happy-ever-after.
I enjoyed this book by Kate Rudolph very much.
Loved the story
Really enjoyed reading this story. Loved to read more like these.
Join the Celestial Hearts Club
First Date

For ebook lovers

New ebooks before release
Special Bonus Scenes
One new short or scene a month
Chapters from upcoming stories

Register

Sweetheart Tier

For ebook and audiobook lovers

New audiobooks before release
Special Bonus Scenes
At least one new short or scene a month
Chapters from upcoming stories
New ebooks before release
Monthly ebook library – minimum 4 books
Monthly audiobook library – minimum 2 books

Register

Fated Mate Tier

For paperback lovers

Signed new release paperbacks
Special Bonus Scenes
At least one new short or scene a month
Chapters from upcoming stories
New ebooks before release
New audiobooks before release
Monthly ebook library – minimum 4 books
Monthly audiobook library – minimum 2 books

Register